Wednesday 6 April 2005 signalled the arrival of Bodies Without Organs' debut album
Prototype
in Pop Goes Canberra's mailbox. Wowee.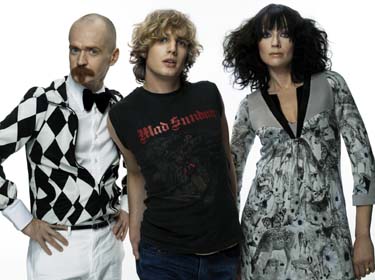 Initial comments?
Pop Goes Canberra, and consequently the Australian Capital Territory as a whole desperately needs this Swedish electro-pop music. The album kicks off with the marvellous ABBA-referencing
Sixteen Tons of Hardware
. The highlight is of course the amazing
Conquering America
, the video of which we have all seen. It features bodily parts in jars, blood, and sexy mobile phones and hip thrusting on couches and weird little shorts. Great album tracks include
Voodoo Magic
and
Sunshine in the Rain
. This album will grow on me I think, though it already is brilliant. Let the strains of Bodies Without Organs ring over Lake Burley Griffin and beyond.